The World Affairs Council of Orange County presents:
U.S.-India Relations: Today & Tomorrow
Featuring Former Ambassador to India (2017-2021), Kenneth I. Juster
As rising powers like China and Russia behave more assertively on the world stage, India plays an increasingly influential role, particularly in the Indo-Pacific region. Yet the United States and India have a complex relationship on issues ranging from Ukraine to defense, counterterrorism, nonproliferation, trade, energy, democracy, science and technology. Please join us for a fascinating discussion with former U.S. Ambassador to India (2017-2021) Ken Juster on tensions and cooperation in US-India relations.
As U.S. Ambassador to India, Juster helped develop the U.S. government's Indo-Pacific strategy and the reestablishment of the Quadrilateral Security Dialogue (QUAD) involving the United States, Australia, India, and Japan, among many more endeavors.
An In-Person Dinner Event
Date & Time:
Wednesday, March 29, 2023
6:00 PM Reception
6:45 PM Indian Dinner, Dessert, & Main Program
Location:
 Huntington Club
6501 Palm Ave, Huntington Beach, CA 92648
Tickets:
Members: $80
Non-members: $90
Young Professional Members: $55
Students: $20
Thank you to our co-sponsors!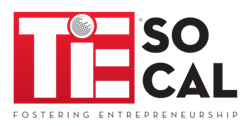 Thank you to our co-sponsor, TiE (The Indus Entrepreneurs), a nonprofit organization devoted to entrepreneurs in all industries, at all stages, from incubation, throughout the entrepreneurial life cycle. With a global reach and a local focus, the heart of TiE efforts lies in its five foundational programs–mentoring, networking, education, funding, and incubation. Check out their website at https://tie.org/

Thank you to our co-sponsor, IIT Alumni Association of Southern California, a tax-exempt 501 (c) (6) association that offers alumni services to help alumni associated wtih the 23 Indian Institute of Technology (IITs) achieve their professional and personal goals in the United States. Check out their website here: https://www.iit.org/page/the-southern-california-los-angeles.
Speaker Bio:
Kenneth I. Juster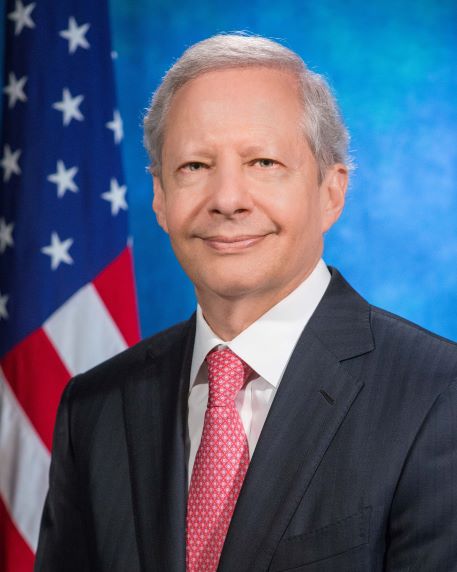 Ken Juster recently completed his service as the 25th U.S. Ambassador to the Republic of India (2017-2021). He is currently Senior Counselor at the law firm Freshfields Bruckhaus Deringer LLP; Senior Advisor at CDPQ; Strategic Adviser at Salesforce; and Distinguished Fellow at the Council on Foreign Relations.
Juster previously served in the U.S. government as Deputy Assistant to the President for International Economic Affairs, on both the National Security Council and the National Economic Council (2017); Under Secretary of Commerce (2001-2005); Counselor (Acting) of the State Department (1992-1993); and Deputy and Senior Adviser to Deputy Secretary of State Lawrence Eagleburger (1989-1992).
In the private sector, Juster has been a partner at the global investment firm Warburg Pincus (2010-2017), a senior executive at Salesforce.com (2005-2010), and a senior partner at the law firm Arnold & Porter (1981-1989; 1992-2001).
For his service as Ambassador, Juster received the Secretary of State's Distinguished Service Award, the Defense Department's Distinguished Public Service Award, the Director of National Intelligence's Exceptional Service Award, and the Energy Department's Excellence Award.  Juster holds a law degree from the Harvard Law School (1979), a master's degree in Public Policy from Harvard's Kennedy School of Government (1979), and a Bachelor of Arts degree in Government (Phi Beta Kappa) from Harvard College (1976).  He clerked for Judge James L. Oakes on the Second Circuit Court of Appeals (1980-1981).
Moderator Bio:
Gunjan Bagla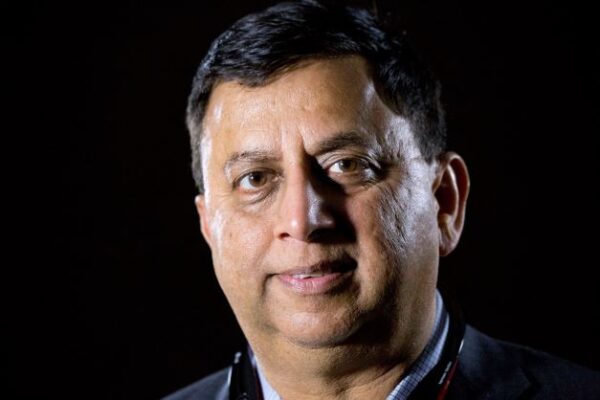 For over 20 years Gunjan Bagla, Founder and CEO, of Amritt Inc., has helped American executives be able to engage more deeply and successfully with India. For his India expertise, Gunjan has been quoted in the Wall Street Journal, the Financial Times, Business Week, Los Angeles Times, Washington Post and the New York Times. He has appeared on Bloomberg TV, BBC Television and Fox Business. Hachette published his book Doing Business in 21st Century India and he has authored articles in numerous publications including the Harvard Business Review. Companies such as Boeing, Bose, Clorox, Digi-Key, Medtronic, Raytheon, Roche and Wonderful Co. and trade groups such as Biocom California, the Aerospace Suppliers Association and the Canadian Nuclear Energy Group have relied on Gunjan and Amritt's expertise in reaching out to India. Within government, Gunjan has had ties to the U.S. Departments of Commerce and Defense with the State of California.
Gunjan is a graduate of the Indian Institute of Technology Kanpur, which was established by Caltech and MIT and holds an MBA with honors from Southern Illinois University. He and his wife, Smita are long time residents of Southern California and their grown children, Avi and Anshika, are graduates of Stanford University and UC Santa Barbara respectively.