Meet and learn from the people who shape our world
As a World Affairs Council member, you join a diverse group of individuals who are passionate about expanding international awareness. Members participate in world class events featuring speakers who provide the stories behind the headlines as well as special receptions and gatherings.
As a member you will have the opportunity to build relationships with other liked minded individuals and professionals that in the local international affairs community. Your membership is valuable in supporting World Affairs Council programming and student outreach in the community.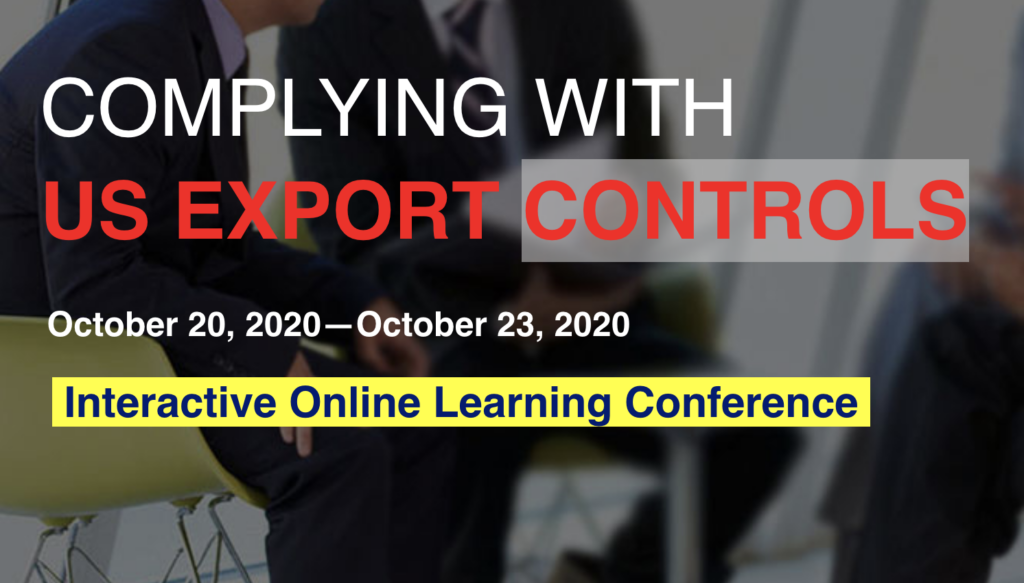 October 20-23: COMPLYING WITH US EXPORT CONTROLS
Tuesday, October 20th at 9 AM PDT – Friday October 23rd at 12:00 PM PDT   Join the Bureau of Industry and Security and World Affairs Councils of Orange County for a livestream event on: COMPLYING WITH US EXPORT CONTROLS In partnership with the District Export Council of Southern California, and utilizing the power of virtual, interactive learning tools, BIS is now offering our popular Complying with U.S. Export Controls seminar as an online program. This interactive course delivers critical information for compliance with the Export Administration Regulations (EAR). This seminar will be a live online event: an opportunity to see and hear BIS Specialists present, have your questions answered, and participate in interactive exercises to expand your regulatory and compliance knowledge. Experienced BIS Specialists will deliver the training in four, three-hour sessions from 9am to 12pm PDT (UTC-7) daily. The information covered will include the same topics typically covered in the two day, in-person programs: Scope of the EAR, how to classify your items for export, how to apply for an export license, understanding and using license exceptions, deemed exports, de minimis and direct product rules, export clearances, export enforcement, and developing an export management and compliance program. This program will also feature a guest speaker from the Census Bureau to discuss the Automated Export System. With the travel, budget, and time limits we all face, this program offers a timely, cost-effective, and highly accessible way to learn about the EAR and the steps to comply. Participation Requirements: • Reliable and stable internet connection • Computer with audio to participate in the virtual seminar and digital learning exercises This professionally designed and monitored platform will give access to all presentation materials and include real-time question and answer sessions. If you miss one of the days, sessions will be recorded and available for viewing to attendees. Minimum Continuing Legal Education credit (11 MCLE credits) is available for California State Bar members. REGISTRATION FEE: The registration fee for the seminar is $430 and includes seminar materials which will be handed out in digital format on the day of the seminar. The registration fee is non-refundable after October 6, 2020. Deadline to register as well as substitutions within the same company can be made online on the registration form up until October 13, 2020. For questions or information regarding registration, please contact: BISSupport@decsocal.org For more information on how the program will work or questions on the topics to be covered, please call the BIS Western Regional Office at (949) 660-0144, (408) 998-8806, or by email.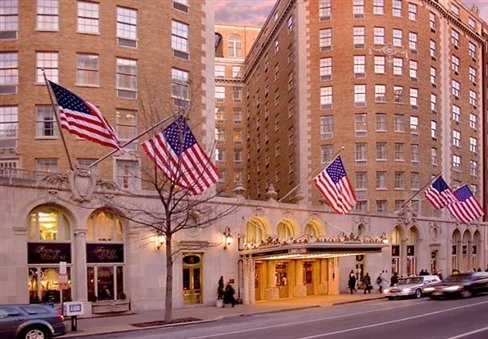 November 18-20: WACA'S 2020 National Conference
Wednesday – Friday, November 18 – 20, 2020 WACA'S 2020 National Conference The WACA National Conference, WACA's annual flagship event for more than three decades, will be all digital. COVID-19 has forced WACA to renegotiate their contract with The Mayflower Hotel. We look forward to reconvening in person for our 2021 and 2022 conferences. For now, WACA will be reimagining the design of this year's program with an all-star speaker lineup. Stay tuned! Keep checking back at WACA's page and subscribe to their newsletters for all 2020 Conference announcements regarding topics, speakers, working agenda, and other important information. We look forward to seeing you in 2020! In the meantime, checkout highlights from the 2019 Conference!
Join the WAC of Orange County
The World Affairs Councils of America was founded in 1918.
It is the largest nonprofit international affairs organization in the United States.
Get to know us
Impacting American Foreign Policy
Engaging thought leaders, change-makers, and citizens to share ideas, learn from each other, and effect change.

The World Affairs Councils of America is the largest non-profit grassroots organization in the United States dedicated to educating and engaging Americans on global issues with 94 councils across 40 states reaching more than half a million people a year.
Welcome to Orange County's Premier Forum
on World Affairs
Cultivating Political Discussion
We are part of the World Affairs Councils of America, a nonprofit and nonpartisan national organization based in Washington, DC. See what's happening around America.