Saturday, October 24th, 2020 at 1:00 PM PDT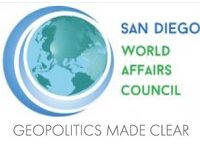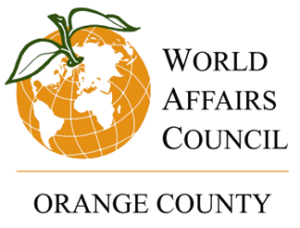 Join the World Affairs Council of San Diego and World Affairs Councils of Orange County for a livestream event on:
San Diego World Affairs Council is greatly honored to have a distinguished diplomat and scholar as the keynote speaker at the 2020 Annual SDWAC Membership Meeting on October 24. This presentation and Q & A session promise to be outstanding! Please join us!
James D. Bindenagel, currently Senior Professor at Bonn University, is the author of "Germany From Peace to Power? Can Germany Lead in Europe without dominating?" published by Bonn University Press/Vandenhoeck & Ruprecht. He is a former U.S. Ambassador and was the founding Henry Kissinger Professor at Bonn University.
Ambassador Bindenagel is a retired ambassador and veteran of the U.S. diplomatic corps. His 35-year career in German-American relations included military, diplomatic, and academic assignments in West, East, and United Germany from 1972 to 2020.  He focused on diplomacy with Germany, global business, and education. He is an expert on Germany, where he served as U.S. deputy chief of mission in the U.S. Embassy, Bonn, Germany, from 1994 to 1997, and director for Central European Affairs in the Bureau of European and Canadian Affairs at the State Department from 1992 to 1994. He was U.S. deputy chief of mission at the U.S. Embassy in Berlin, East Germany at the time of the fall of the Berlin Wall in 1989 and helped negotiate the reunification of Germany.
In 1999, Mr. Bindenagel was appointed by President Bill Clinton as U.S. Ambassador and Special Envoy for Holocaust Issues. He also served as Special U.S. Negotiator for "conflict diamonds."
Other Foreign Service assignments included head of the embassy political affairs unit in Bonn in the mid-1980s, when he helped pave the way for the deployment of U.S. Pershing missiles in Germany. He also was an American Political Science Association fellow with Congressman Lee H. Hamilton (1987-1988) and was director, Business-Government Programs for Rockwell International (1991-1992). He served in the U.S. Embassy in Seoul, Korea (1975-1977).
Following his diplomatic career, he was Vice President of the Chicago Council on Global Affairs and subsequently Vice President at DePaul University. Prior to his diplomatic career he was assigned to the U.S. Army's 3rd Infantry Division in Germany.
Ambassador Bindenagel is now Special Advisor to Strategy XXI Partners, where he advises clients on matters of domestic and international policy and on key multilateral issues that can represent potential risk to clients' reputations and shareholder value.
Among his many honors, Ambassador Bindenagel received the State Department's Distinguished Service Award in 2001, the Commander's Cross of the Federal Order of Merit from the President of Germany in 2001 and the Presidential Meritorious Service Award from President George W. Bush in 2002.
He is a member of the Council on Foreign Relations, the German Council on Foreign Relations (DGAP), the President's Circle of the Chicago Council on Global Affairs, the American Council on Germany and the American Institute of Contemporary German Studies. Mr.Bindenagel is also President of the Japan America Society of Chicago.
He holds an MA in Public Administration and a BA in Political Science from the University of Illinois at Urbana-Champaign.