Thursday, January 21st, 2021 – 1:00 PM PDT
Join from a PC, Mac, iPad, iPhone or Android device:
Please click this URL to join. https://zoom.us/s/98147302361
Or join by phone:
Dial(for higher quality, dial a number based on your current location):
US: +1 669 900 6833 or +1 346 248 7799 or +1 253 215 8782 or +1 312 626 6799 or +1 929 205 6099 or +1 301 715 8592
Webinar ID: 981 4730 2361
International numbers available: https://zoom.us/u/aMXP2nfXD
The World Affairs Councils of Orange County Presents:
THE SOLARWINDS HACK & CYBER SECURITY IN A DIGITAL AGE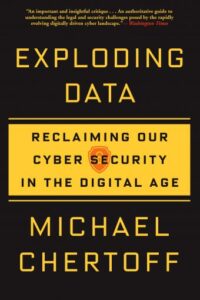 A free webinar with Secretary Michael Chertoff
Moderated by Bryan Cunningham
Michael Chertoff is the Executive Chairman and Co-Founder of The Chertoff Group, a global advisory  firm that provides business strategy, risk management, and mergers and acquisition (M&A) advisory  services to clients seeking to secure and grow their enterprises. He also is senior of counsel to the firm  of Covington and Burling. 
From 2005 to 2009, Mr. Chertoff served as Secretary of the U.S. Department of Homeland Security,  where he led the federal government's efforts to protect our nation from a wide range of security  threats, including blocking would-be terrorists from crossing our borders or implementing their plans if  they were already in the country.  
Earlier in his career, Mr. Chertoff served as a federal judge on the U.S. Court of Appeals for the Third  Circuit and head of the U.S. Department of Justice's Criminal Division.  
Chertoff currently serves on the board of directors of Noblis and Edgewood Networks. He serves on the  Advisory Boards of Securonix, Reporty, V Armour and Lumina. Chertoff also serves on an election task  force committee, The Transatlantic Commission on Election Integrity (TCEI). He is also Chairman of the  Board of Directors of BAE Systems, Inc., the U.S.-based subsidiary of BAE Systems plc. In 2018, he was  named the chairman of the Board of Trustees for Freedom House. 
He is the author of Homeland Security: Assessing the First Five Years and most recently in 2018 authored  a second book, Exploding Data Reclaiming Our Cyber Security in the Digital Age. 
Chertoff is a magna cum laude graduate of Harvard College and Harvard Law School.
As the first Executive Director of UCI's multidisciplinary Cybersecurity Policy & Research Institute, Cunningham is focused on solution-oriented strategies address technical, legal and policy challenges to combat cyber threats, protect individual privacy and civil liberties, maintain public safety and economic and national security and empower Americans to take better control of their digital security. 
Cunningham is a leading international expert on cybersecurity law and policy, a former White House lawyer and adviser and a media commentator on cybersecurity, technology and surveillance issues. He has appeared on Bloomberg, ABC, CBS, CNN, FOX and other networks.
Cunningham has extensive experience in senior U.S. government intelligence and law enforcement positions. He served as Deputy Legal Adviser to then-National Security Advisor Condoleezza Rice. He also served six years in the Clinton Administration as a senior CIA officer and federal prosecutor. He drafted significant portions of the Homeland Security Act and related legislation, helping to shepherd them through Congress. He was a principal contributor to the first National Strategy to Secure Cyberspace, worked closely with the 9/11 Commission and provided legal advice to the President, National Security Advisor, the National Security Council, and other senior government officials on intelligence, terrorism, cyber security and other related matters.
Cunningham is a founding partner of the Washington, DC-Los Angeles firm Cunningham Levy Muse and his law practice has included assisting Fortune 500 and multinational companies to comply with complex, and often conflicting, legal regulations under U.S. federal law, myriad state laws and the numerous specific requirements in the European Union and other overseas jurisdictions.
Mr. Cunningham was founding vice-chair of the American Bar Association Cyber Security Privacy Task Force and was awarded the National Intelligence Medal of Achievement for his work on information issues.  He has served on the National Academy of Sciences Committee on Biodefense Analysis, the Markle Foundation Task Force on National Security in the Information Age and the Bipartisan Policy Center's Cyber Security Task Force. He is also the principal author of legal and ethics chapters in several cybersecurity textbooks.
Promotional Partners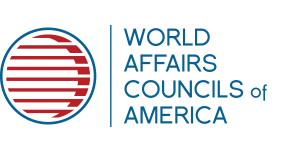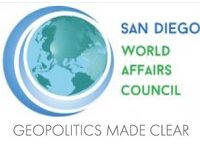 Bronze Sponsor
Dr. Mark Chapin Johnson