The World Affairs Council of Orange County presents:
Is Democracy at Stake?
Brazil's Electoral Battles
with Amb. Todd Chapman (Former U.S. Ambassador to Brazil, 2020-2021) and Professor Paulo Nogueira Batista, Jr. (Former Brazilian Executive Director at the IMF)
This Event is Sold Out! 
Please email us at orangecounty@worldaffairscouncil.org to join the waitlist.
Join us at the beautiful Soka University Athenaeum to discuss the results, impacts, and way forward shortly after Brazil's most contentious –and possibly disputed– elections.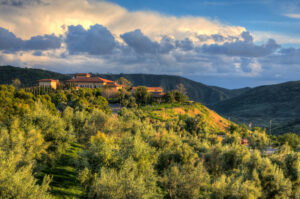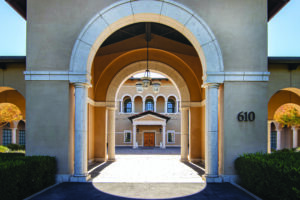 In-Person Event
Date & Time:
Thursday, November 3, 2022
5:30 PM Reception with hors d'oeuvres
6:30 PM Main Program
Location:
Soka University
1 University Drive, Aliso Viejo CA 92656
Tickets:
This event is SOLD OUT! Thank you for all your support!
If you would like to join the waitlist for this event, please email us at orangecounty@worldaffairscouncil.org
Speaker Biographies: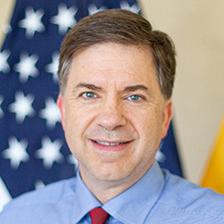 Ambassador Todd Chapman (ret.) is a non-resident senior adviser with the Americas Program at the Center for Strategic and International Studies. Ambassador Chapman recently retired after over 30 years as a distinguished career diplomat in the U.S. Foreign Service. As the U.S. ambassador to Brazil from 2020 to 2021, he advanced a broad economic, security, and environmental agenda at the sixth-largest U.S. embassy in the world and coordinated support for over 275,000 U.S. residents in Brazil throughout the Covid-19 pandemic. He was the first U.S. ambassador to be decorated with the Order of the Southern Cross, Brazil's highest civilian honor for non-citizens. Previously, he served as U.S. ambassador to Ecuador from 2016 to 2019, where he revitalized the bilateral relationship and attracted over $1 billion in new U.S. investment to Ecuador. His international experience through his career in the foreign service and in the private sector includes postings in Afghanistan, Bolivia, Costa Rica, Mozambique, Nigeria, Saudi Arabia, and Taiwan. Ambassador Chapman is the recipient of several State Department Meritorious and Superior Honor Awards and is one of only two U.S. ambassadors ever to receive the Mission Integration Award from the Office of the Director of National Intelligence. He was selected for the Presidential Distinguished Service Award in 2021 and was recently admitted into the American Academy of Diplomacy in Washington D.C. Ambassador Chapman earned a bachelor's degree in history from Duke University and a Master of Science in Strategic Intelligence from the National Intelligence University. He is fluent in Spanish and Portuguese and has a working knowledge of Chinese and Arabic.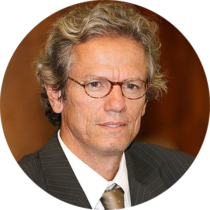 Paulo Nogueira Batista Jr. was born in Rio de Janeiro in 1955. An economist, he was executive director for Brazil and other countries at the IMF in Washington, DC, between 2007 and 2015, and vice president of the New Development Bank, established by brics in Shanghai, from 2015 to 2017.
Previously, he was special secretary of economic affairs of the Ministry of Planning in 1985-86, during the administration of João Sayad, and advisor for foreign debt affairs of the Minister of Finance, Dilson Funaro, in 1986-87. He headed the Center for Monetary Studies and International Economics of the Getúlio Vargas Foundation of Rio de Janeiro from 1986 to 1989. He was a visiting researcher at the Institute of Advanced Studies of the University of São Paulo in 1996-98 and again in 2002-04. He has been a professor and researcher at the Getúlio Vargas Foundation in São Paulo since 1989, where he is currently licensed.
He is the author of the books Mito e realidade no dívida externa Brasileira (1983, Paz e Terra), Da crise internacional à moratoria brasileira (1988, Paz e Terra), A economia como ela … (3. ed. 2002, Boitempo) and O Brasil e a economia internacional: recovery e defesa da autonomia nacional (2005, Elsevier).
Launched in September 2019, by casa da Palavra/LeYa, "O Brasil não cabe no quintal de ninguém: bastidores da vida de um economista brasileiro no FMI e nos BRICS e outros textos sobre nacionalismo e nosso complexo de vira-lata"