The World Affairs Council of Orange County presents:
From Kyiv to Capitol Hill: Ambassador William Taylor on Ukraine
An In-Person Lunch Event
For WACOC Trustees & Premium Members*
Amb. William B. Taylor served as the U.S. Ambassador to Ukraine from 2006 to 2009 and in 2019, he served as chargé d'affaires at the U.S. embassy in Kyiv. During his tenure, he played a crucial role in reinforcing U.S. support for Ukraine amid the ongoing conflict with Russia and its annexation of Crimea. Taylor's efforts centered on promoting reforms, advocating for increased military aid to Ukraine, and bolstering bilateral relations between the two countries, contributing significantly to the strengthening of the U.S.-Ukraine partnership during a critical period in the region's history.
Date & Time:
Monday, November 6th 2023
11:30 AM: Reception
12:00 PM: Lunch & Main Program
Location:
O'Melveny & Myers LLP
610 Newport Center Drive
17th Floor
Newport Beach, CA 92660
Tickets:
$50/person
WE ARE SOLD OUT!
*includes lunch and validated self-parking in garage
*If you would like to know more about how to become a premium member (Consul, Diplomat, and Ambassador Members), call our office at (949) 354-3180 or email us at orangecounty@worldaffairscouncil.org
Speaker Bio:
Amb. William B. Taylor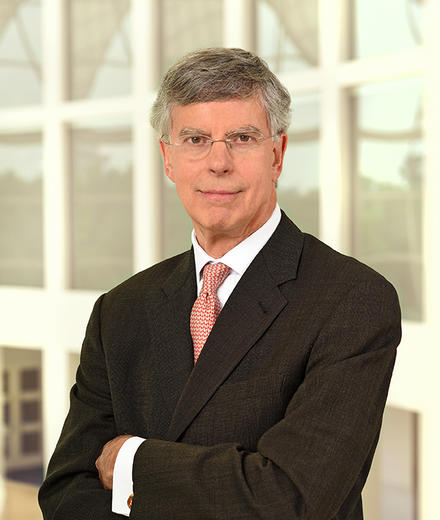 Ambassador William B. Taylor is vice president, Europe and Russia at the U.S. Institute of Peace. In 2019, he served as chargé d'affaires at the U.S. embassy in Kyiv and as the U.S. ambassador to Ukraine from 2006 to 2009. During the Arab Spring, he oversaw U.S. assistance and support to Egypt, Tunisia, Libya and Syria. He served in Jerusalem as the U.S. government's representative to the Mideast Quartet. He served in Kabul in 2002 and in Baghdad in 2004.
In the 1990s, Ambassador Taylor coordinated U.S. assistance to the former Soviet Union and Eastern Europe. He earlier served on the staff of Senator Bill Bradley.
Ambassador Taylor is a graduate of West Point and the Harvard Kennedy School and served as an infantry platoon leader and combat company commander in the U.S. Army in Vietnam and Germany.
Moderator Bio:
Dr. Heidi Hardt
Prof. Heidi Hardt is an Associate Professor of Political Science at the University of California, Irvine. From 2021 to 2022, she was a Council on Foreign Relations International Affairs Fellow (CFR-IAF TIRS) and worked for the State Department (NATO Desk), Senator Van Hollen and Congresswoman Porter. Hardt is the author of NATO's Lessons in Crisis: Institutional Memory in International Organization and Time to React: The Efficiency of International Organizations in Crisis Response. Her research examines transatlantic security, European security and defense, NATO, the EU and OSCE. Issue areas include crisis management, collective defense, military operations (e.g. Afghanistan), climate security, strategy, learning, adaptation, change, gender (e.g. WPS, DEI) and political and military decision-making.
Further Reading:
Taylor, Amb. William B. "15 Months on, Ukrainians Remain United on Freedom, Rule of Law" United States Institute of Peace. June 13, 2023.
"One year of the Black Sea Initiative: Key facts and figures." United Nations News. July 10, 2023.
Center for Preventative Action. "War in Ukraine" Council on Foreign Relations. June 26, 2023.