The World Affairs Council of Orange County presents:
"Fractured Himalaya: Understanding India-China Bilateral Relations"
With
Nirupama Rao
(Indian Foreign Secretary (ret.), Indian Ambassador to China, Sri Lanka, United States)
Moderated by Lisa Curtis
(Sr Fellow and Director, Indo-Pacific Security Program
Center for a New American Security (CNAS))
and Clayton Dube
(Director of U.S.-China Institute, University of Southern California (USC)
Faculty, USC Annenberg School for Communication and Journalism)
A Zoom Webinar event
Thursday, April 14th, 2022 at 9:00 AM PDT
—
Speaker Bio:
Nirupama Rao is a former Indian Foreign Service officer. She retired as Foreign Secretary to the Government of India, the senior most position in the Foreign Service, being the second woman to occupy the post (2009-2011). She was the first woman spokesperson (2001-02) of the Indian foreign office. She served as India's first woman High Commissioner (Ambassador) to Sri Lanka (2004-2006) and to the People's Republic of China (2006-2009). 
She was Ambassador of India to the United States from 2011 to 2013. In retirement she has taught at various universities, including as a Senior Visiting Fellow in International and Public Affairs at the Watson Institute at Brown University where she has taught an undergraduate senior's course on "India in the World" and George Ball Adjunct Professor at Columbia University's School of International and Public Affairs. 
Ambassador Rao was a Fellow at the India-China Institute of The New School, New York in 2016, Public Policy Fellow at The Wilson Center, Washington D.C. in 2017 and Pacific Leadership Fellow at the School of Global Politics and Strategy, University of California at San Diego in 2019. She was a Jawaharlal Nehru Fellow from 2015-2016 and a Practitioner-in-Residence at the Rockefeller Foundation's Bellagio Center in Italy in 2017. 
She is a member of the Board of Governors of the Indian Institute of Management, Bangalore, a member of the Advisory Council of the National Institute of Advanced Studies (NIAS), Bangalore, on the Board of the Indian Council for Research in International Economic Relations (ICRIER), and a Councilor on the World Refugee and Migration Council. She is also a Member of the Board of Directors of the US India Business Council. She has an honorary degree of Doctor of Letters (2012) from Pondicherry University, India. She is a staunch believer in the power of social media as an advocacy platform for policy and currently has over 1.3 million followers on Twitter. 
If you are interested in purchasing Rao's book, you can find it here: https://amzn.to/3hKcpq6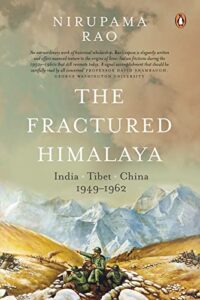 —
Moderator Bios: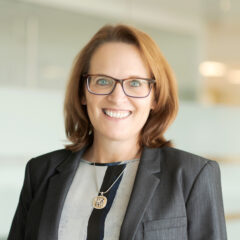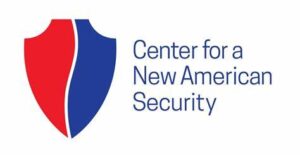 Lisa Curtis is a Senior Fellow and Director of the Indo-Pacific Security Program at the Center for a New American Security (CNAS). She is a foreign policy and national security expert with over 20 years of service in the U.S. government, including at the NSC, CIA, State Department, and Capitol Hill. Her work has centered on U.S. policy toward the Indo-Pacific and South Asia, with a particular focus on U.S.- India strategic relations; Quad (U.S., Australia, India, and Japan) cooperation; counterterrorism strategy in South and Central Asia; and China's role in the region.
Ms. Curtis served as Deputy Assistant to the President and NSC Senior Director for South and Central Asia from 2017-2021 under three successive National Security Advisors. During her tenure at the NSC, she coordinated U.S. policy development and implementation of the South Asia Strategy approved by the President in 2017 and was a key contributor to the Indo-Pacific Strategic Framework, which included expanding Quad security cooperation. She coordinated policies designed to strengthen the U.S.-India defense, diplomatic, and trade partnership, resulting in a widely recognized elevation of the relationship. Ms. Curtis also coordinated development of the U.S. Strategy toward Central Asia, to include facilitating new partnerships with Uzbekistan and Kazakhstan.
From 2006–2017, Ms. Curtis was Senior Fellow on South Asia at The Heritage Foundation, where her responsibilities included research, writing, regular media appearances, and frequent Congressional testimony. She also served as Professional Staff Member on the Senate Foreign Relations Committee, handling the South Asia portfolio for former Chairman of the Committee, Senator Richard Lugar (R-IN) from 2003–2006. Before that, she worked as a Senior Advisor in the South Asia Bureau at the State Department, where she developed and coordinated U.S. policy on India-Pakistan relations. In the late 1990s, she worked as a senior analyst on South Asia at the CIA, and from 1994–1998 served at the U.S. Embassies in Pakistan and India.
Ms. Curtis has published commentary in Foreign Policy, The National Interest, CNN.com, NPR.org, and other media outlets and made multiple appearances on CNN, Fox News, BBC, PBS, MSNBC, and C-SPAN.
Ms. Curtis received a Bachelor of Arts degree in Economics from Indiana University in December 1990.
—
Clayton Dube: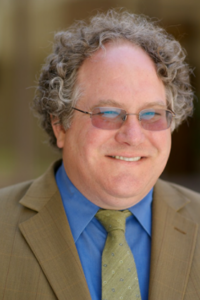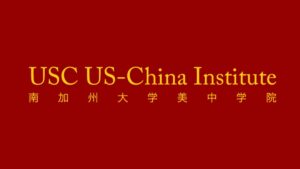 As director of the USC U.S.-China Institute since 2006, Clayton Dube oversees a variety of research, training, and outreach initiatives. Dube first lived and taught in China in 1982-85. A historian, he examined how economic and political change in China since 1900 affected the lives of ordinary people. He's gone on to focus on how Americans and Chinese see each other and how governments work to influence those views. He's currently focused on 1) the promise and limits of U.S.-China economic, scientific, and cultural collaboration and 2) strengthening teaching about China and the rest of East Asia through the USCI's professional development programs.
Dube headed the team producing the twelve-episode Assignment: China documentary series on American media coverage of China and he's consulted on other films. He guides US-China Today, a student-driven web magazine. For years he wrote USCI's popular Talking Points newsletter. He is frequently called upon by American and Chinese broadcast and print media to comment on current affairs.
Dube serves as a director of the National Consortium for Teaching about Asia and on the editorial board of Education about Asia. He was associate editor of Modern China and he's served on the executive committees of the USC Center for International Studies and the Center for International Business Education and Research and on the advisory board of television's LinkAsia. Since 2012, Dube has managed Chinapol, a large private discussion list for China specialists in research, media, and government.
Prior to coming to USC, Dube led several UCLA Asia Institute programs. These included teacher training efforts and AsiaMedia and Asia Pacific Arts, both of which had over one million readers annually. The author of several teaching guides, Dube has earned teaching awards at three universities. In 2012 he received the Perryman Fund Social Studies Educator of the Year award.