The World Affairs Council of Orange County presents:
"US Immigration Trends:
Realities and Choices"
with Alan Bersin (Former Commisioner of Customs & Border Patrol), Dr. Louis Desipio (UC Irvine Professor), & Greg Berk (Partner, Sheppard Mullin)
In-Person Event
Date & Time:
Thursday, October 6, 2022
5:30 PM Reception
6:30 PM Dinner & Main Program
Location:
Avenue of the Arts Costa Mesa
3350 Avenue of the Arts, Costa Mesa, California 92626.
Tickets:
Members: $85
Nonmembers: $95
Livestream: $25
Panelist Biographies: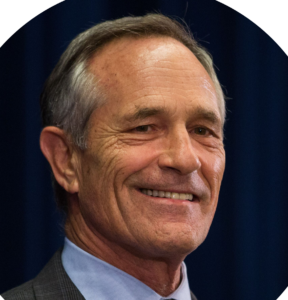 Alan Bersin is Executive Chairman of Altana AI, a new company that has developed a shared artificial intelligence model of global supply chains to assist governments and the private sector to assess risk across borders and international trade and commerce. He serves also as Executive Chairman of New Macro Risks, a strategic advisory firm specializing in non-state risks attendant to Border Management, including transnational organized crime and terrorism, cybersecurity, contraband, cargo smuggling, irregular migration, and contagious disease. 
Bersin is the Inaugural Senior Fellow in the Homeland Security Project at the Belfer Center, Harvard Kennedy School of Government; and the Inaugural North America Fellow at the Woodrow Wilson Center for International Scholars (Canada and Mexico Institutes). Bersin was appointed by President Obama as U.S. Commissioner of Customs and Border Protection (2010-2011) and served at various times as Assistant Secretary for Policy & International Affairs and Chief Diplomatic Officer for the U.S. Department of Homeland Security (2012-2017).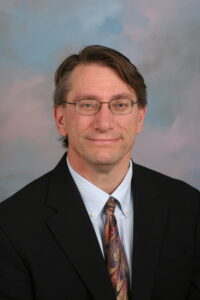 Louis DeSipio, Ph.D., is Professor of Political Science and Chicano/Latino Studies at the University of California, Irvine. He is the author of Counting on the Latino Vote:  Latinos as a New Electorate (the University Press of Virginia), U.S. Immigration in the Twenty-First Century: Making Americans, Remaking America (co-authored with Rodolfo de la Garza, Westview Press), and Uneven Roads: An Introduction to U.S. Race and Ethnic Politics (co-authored with Todd Shaw, Dianne Pinderhughes, and Toni-Michelle Travis, Sage/Congressional Quarterly Press).  He received his Ph.D. in Government from the University of Texas at Austin, where he also received an MA in Latin American Studies, and his BA from Columbia University.  He is past-President of the Western Political Science Association.
       Greg Berk is a partner in the firm's Labor and Employment Practice Group. He leads the Firm's immigration practice and is based in Orange County, California. He is a Certified Specialist in Immigration and Nationality Law by the State Bar of California Board of Legal Specialization. He is the author of Immigration Checklists and Practice Pointers – A  Desk Reference book published by the American Bar Association for General Counsel and HR managers.
He has over 20 years of experience advising on all aspects of U.S. immigration matters. He assists employers worldwide with the hiring and retention of foreign national executives and highly talented individuals that are needed in their U.S. workforce. He also works with investors on E-2, L-1, and EB-5 matters. He also handles I-9 and other immigration compliance matters.