Frenchly Yours, Board of Trustee member, Victoire Auguste-Dormeuil, &
The World Affairs Council of Orange County present:
A Bastille Day Parisian Soirée
Our very own Board of Trustee member, Victoire Auguste-Dormeuil, is the visionary founder of Frenchly Yours. Recognizing the need to celebrate French culture and forge closer bonds between the Franco-American communities in Orange County, Victoire took charge. Frenchly Yours is pleased to announce its Bastille Bash Parisian Soiree- An Evening of French Delights to celebrate Bastille Day, the French National Day symbolizing the spirit of liberty, equality, and fraternity through the commemoration of the storming of the Bastille prison during the French Revolution. Experience the captivating allure of a Parisian soiree right here in the summertime. Immerse yourself in an enchanting atmosphere, with delicious French cuisine provided by Roquette Café & Bistro, and connect with a diverse community in a chic setting. There will be a musical performance by Tamar Figotin, a photo booth, cocktails, and DJ Djemel Chergui to dance to timeless classic and modern hits!
Attendees have a chance to win two round-trip tickets from Los Angeles to Papeete, the capital of French Polynesia,
courtesy of
Air Tahiti Nui!!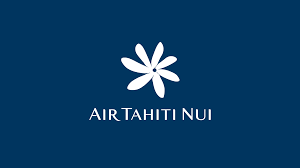 Date & Time:
Saturday, July 15 2023
6:00-11:00 PM
Location:
Roquette Café & Bistro
201 Sandpointe Ave.
Suite 150
Santa Ana, CA 92707
Tickets:
Early Bird Registration! Register by June 30 to receive discounted ticket prices.
Discounted prices listed below:
Early bird ticket* (food & 2 drinks included): $75
*The first 5 bookings made from the World Affairs Council for a full-price ticket will receive a complimentary copy of the book, Pioneers and Entrepreneurs: French Immigrants in the Making of L.A. 1827-1927, which will then be signed by the author, Helene Demeestere, that night. Just be sure to check the box that says you were referred by a Group/Organization, and select The World Affairs Council of OC!*
Late entry after 9 pm (without food and drinks included): $20

CELEBRATE 245 YEARS OF FRENCH-AMERICAN FRIENDSHIP
Savor the Taste of Freedom with Exquisite Cuisine and Wine at our Bastille Bash where you can Storm the Dance Floor!
What to Enjoy
Upon your arrival, you'll be greeted with a Kir Royal (French cocktail with champagne)
Chef Samuel Geffroy's Bastille Day Feast: Revel in authentic French hors d'oeuvres, desserts, salads, charcuterie, and cheese. Enjoy a complimentary glass of handpicked wine, additional drinks from the cash bar, and water for hydration.
Musical Interlude: With her enchanting voice, Tamar Figotin's solo performance will whisk you away to the romantic streets of Paris.
Dance Revolution: Ignite your spirit on the dance floor, as DJ Djemel Chergui spins an irresistible blend of timeless classics and modern hits.
About the organizer, Victoire Auguste-Dormeuil:
Victoire Auguste-Dormeuil is a native Frenchwoman (a Parisian, in fact) who has made her life in Southern California for the past 20 years.
A graduate of the world-renowned Institut d'Etudes Politique de Paris, Victoire continued her liberal education by completing a Master's degree in Economics at the University of Paris 1 Pantheon-Sorbonne. Beginning her career in London as a mergers and acquisitions banker at Smith Barney (since acquired by Morgan Stanley), she next entered the entertainment industry, working for MTV and Fashion TV before opening her own music production company in Paris.
In 2002, she relocated to Southern California, returning to the financial sector where she accepted positions as a financial advisor, first for UBS Wealth Management and then Merrill Lynch. She then worked as a business operations manager for a manufacturing company prior to embarking on a more independent path, advising clients on 401(k) plans and employee benefits. Soon after her arrival, she married a UCI Mathematics Professor with whom she has a high-school-aged daughter.
Most recently, she has begun consulting for small and medium-sized companies looking to export or expand in the US. Her company USAFrance, LLC Dba ReussirUSA© focuses on helping French entrepreneurs with business immigration services, business plan and financial forecast to support E2 and EB-5 applications, and market research and installation. She may be most familiar to WACOC members as the organizer of Bastille Day in OC this past July and her ongoing involvement with Frenchly Yours, a networking organization expanding cultural and business ties between SoCal and France. Trilingual in French, English, and Russian, Victoire is an intrepid traveler, having toured over 40 countries. She is a global citizen, an avid reader, critical thinker, and an enthusiast of hiking, ocean kayaking and, of course, fine wines.